Imagine how difficult it would be to get through a McKinney summer without any air conditioning. Thankfully, you don't have to worry much about this possibility because when your air conditioning system is broken down, the friendly people at Oaks Heat & Air will be there. We are a team of honest professionals offering quality AC service in McKinney, TX at a fair price.
​
We also install central air conditioning systems, and we care about seeing that you get the most efficient system possible within your budget. We offer alternatives to the conventional central AC system as well, including central air conditioners and heat pumps, which provide both heating and cooling. We can even combine your heat pump with a furnace for a high-efficiency dual fuel system. Just give us a call to learn more about your options for new installation and AC replacement.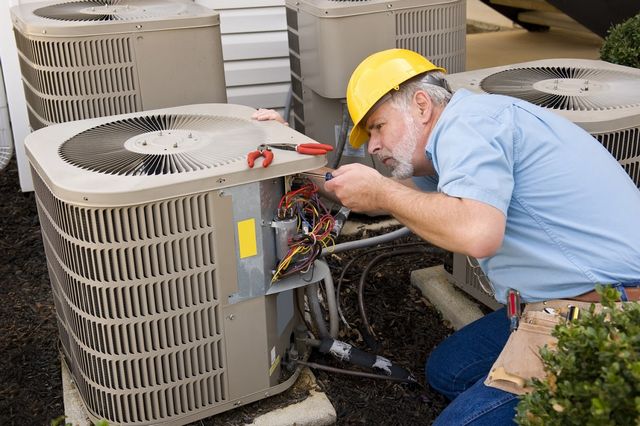 CALL A TEAM OF AIR CONDITIONING SPECIALISTS
Are you searching for a high–efficiency replacement for your decades–old central air conditioner? Do you want a cooling system that is also a heating system for your central air and heat? We can handle it. Call us when you need air conditioning repair, installation or replacement and we'll help you find the perfect fit for your McKinney home.
​
Our air conditioning technicians care about finding you a system that keeps you comfortable without raising your bills. We've got all the proper training and certifications, and you can trust a small, family–owned business to put your best interest ahead of everything else.